2023-24 12U Rep Announcement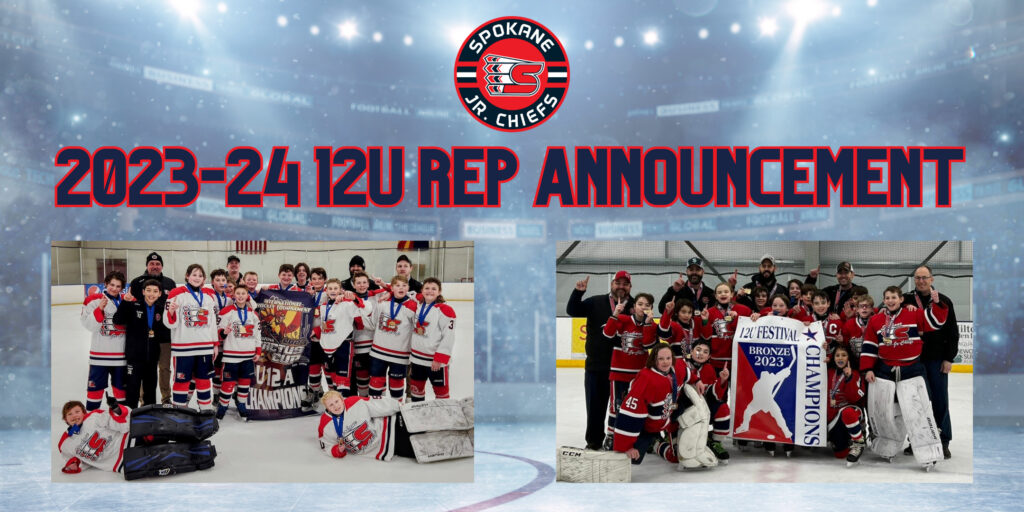 Spokane Youth Hockey is steadfastly committed to programming that is competitive, intense, engaging, and ambitious, developing our youth hockey players as athletes and outstanding members of our community. As a regional youth hockey leader for more than 60 years, Spokane Youth Hockey remains committed to being an innovative leader in our region. We are focused on consistently improving upon that which we do best: producing competitive and successful teams comprised of highly skilled, aspiring players.
During the 2022-23 season, our 12U Rep teams found success at regional and state tournaments, and across the border in our Canadian leagues. As we look to the 2023-24 season, we are excited about the opportunities ahead for our 12U players. With the border open, our teams have near-local access to excellent gameplay with Canadian teams, along with opportunities to play in our PNAHA state league. As a member of the West Kootenay Minor Hockey Association, Spokane Youth Hockey offers opportunities for our 12U players to play West Kootenay league, and we are exploring additional Canadian league opportunities for our teams at all levels. Teams may also elect to travel to regional US and Canadian tournaments.
We have found continued success through our full-time, weekly practice model, optimizing schedules and opportunities for player development without creating overblown budgets, instead choosing to keep the cost to families affordable through fundraising and sponsorship opportunities.
In addition to 3 weekly practices,  powerskating, and skills instruction, our 12U players have access to a free weekly goaltending/shooting clinic and additional skating and skill work opportunities with our SAYHA coaches. We are planning for 30-40 games, league tournaments, regional tournaments, and a home tournament or jamboree. Over the 24-week hockey season, the 12U Rep Division will have access to 4+ hours of weekly ice for development through our programming in addition to gameplay.
Our focus is on developing hockey in Spokane, creating opportunities for player progression in our own programs, and cultivating relationships for our players to pursue their hockey goals at the highest level possible. We are laying this foundation through the selection of talented Division Directors, goaltending staff, and coaching staff to lead and guide our programming.
Spokane Youth Hockey is proud to announce two non-parent coaches as Head Coaches at 12U Rep. We are excited about the coaching and playing knowledge that these two volunteers bring to our coaching staff. We are pleased to welcome back Chris Wagner as 12UA Head Coach and are excited to see Nick Othmer join the Rep coaching staff as 12UB Head Coach.
Read below for more information about our 2023-24 season plans, including a season overview, information about our talented head coaches, and more. Registration for 10U/12U Boot Camp and 10U/12U Rep Evaluations is open! Registration links are available on our SAYHA social media, on our registration site, and linked below.
We look forward to continued success as we kick off the 12U Rep division season this August!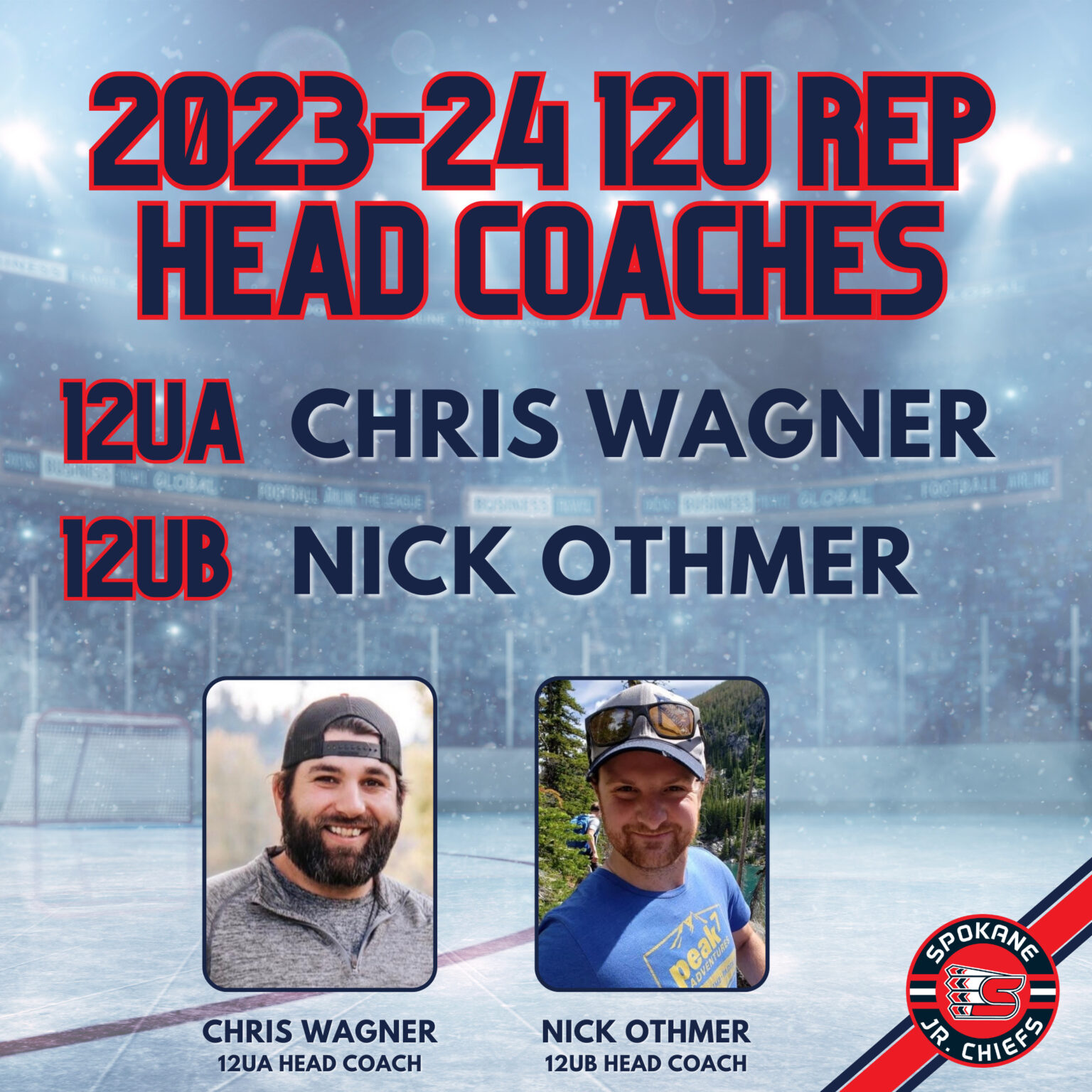 2023-24 12U Rep Season Overview
3 weekly on-ice practices for 24 weeks
30-40 games (league, exhibition, home jamboree)
Weekly Powerskating and Skills Instruction
Free Weekly Goaltending/Shooting Clinic for SAYHA registered players
Home Jamboree
PNAHA State League, West Kootenay league, additional Canadian league and exhibition gameplay
PNAHA State Festival and/or Canadian league Tournaments
Additional regional US or Canadian tournaments
Additional skating and skill work opportunities available with SAYHA skills and powerskating coaches on SAYHA morning ice
Code of Excellence Apparel
Practice Jersey and Game Socks
Teambuilding
Spokane Youth Hockey is proud to announce two non-parent coaches as Head Coaches at 12U Rep. We are excited about the coaching and playing knowledge that these two volunteers bring to our coaching staff.
Coach Chris Wagner returns to SAYHA for his second season as the Head Coach of 12UA. Chris has played hockey for over 30 years. After finishing his junior hockey career, he joined the Spokane Braves coaching staff, spending two years as Assistant Coach before moving to California to become a golf teaching professional. He returned to Spokane in 2016, rejoining the Braves as an Assistant Coach in 2018. Coach Wagner began coaching at 8U and has moved up to 10U, and last year, 12U.
Coach Nick Othmer joins the 12U Rep coaching staff after serving as a 12U House and 12U Select coach last season. Nick played for SAYHA until 2011, spent time on the EWU hockey team, and has continued playing as an adult. He has also coached 18U House. Coach Othmer will also serve as House Division Director this season, and counsels/coaches for the local summer camp with Hockey Ministries International.
12U Rep Assistant Coaches will be assigned once teams have been selected following 12U Rep Evaluations in early August, and staff are approved by the Spokane Youth Hockey Coaching Committee.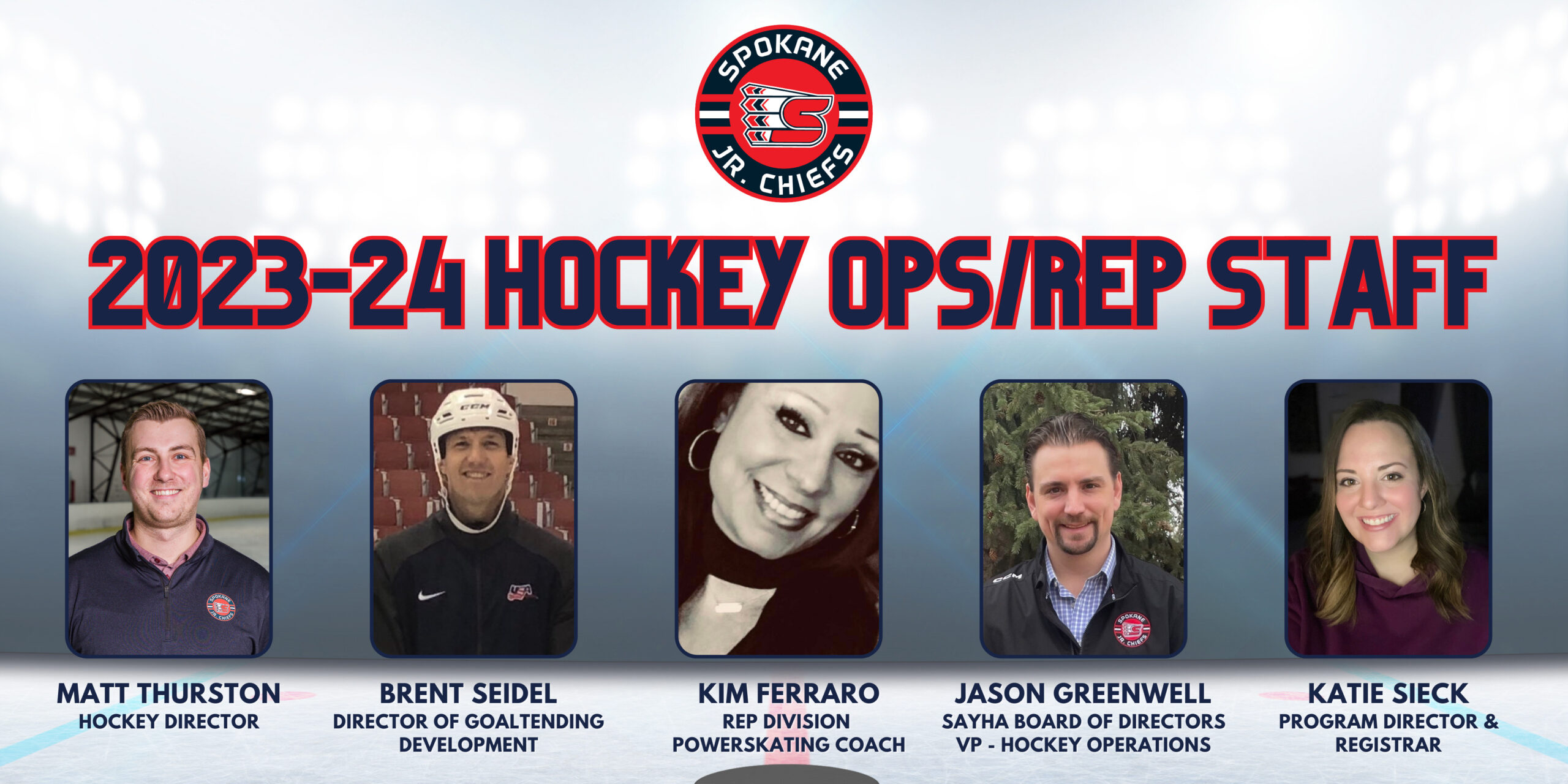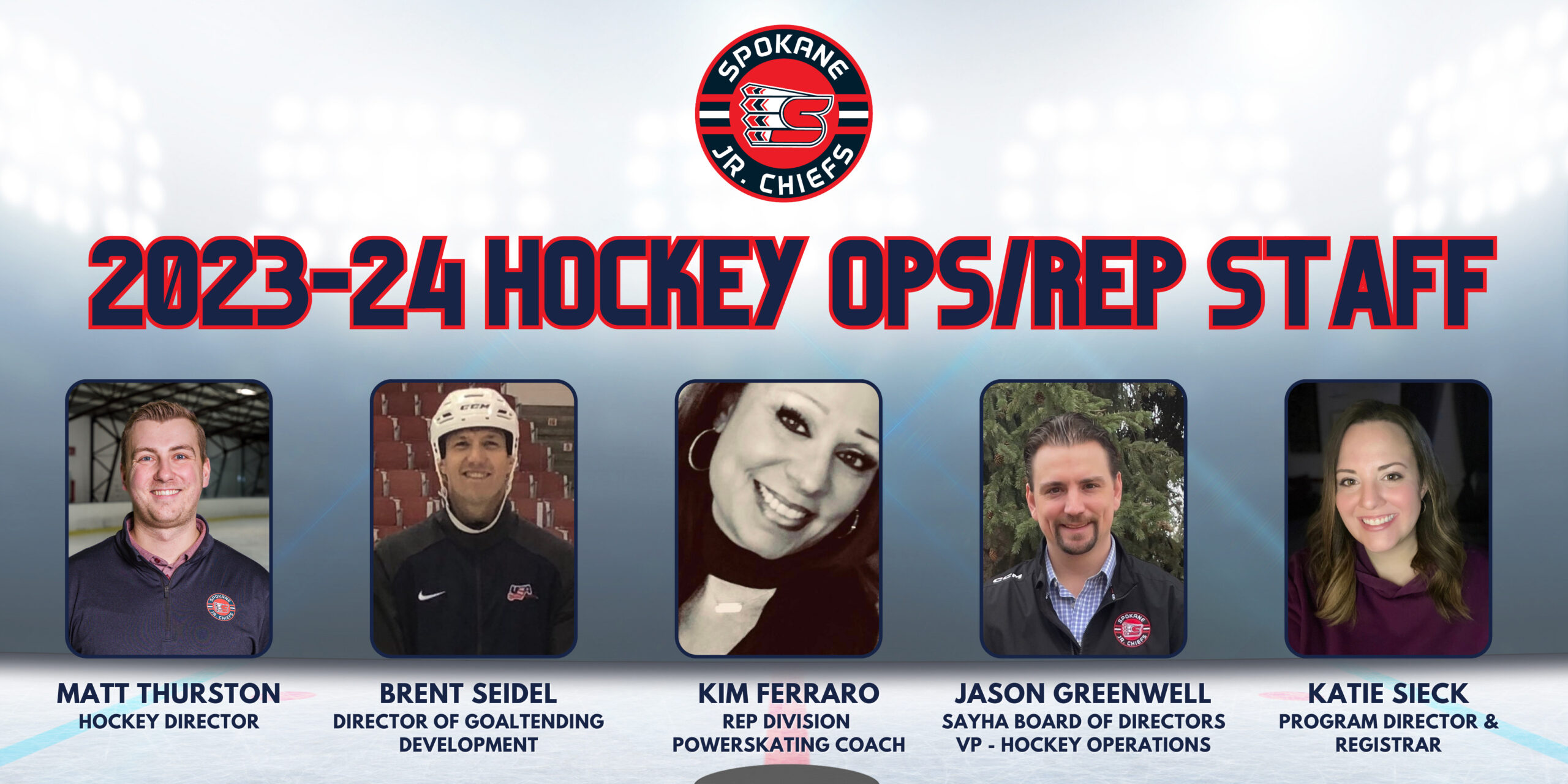 Coach Matt Thurston returns for his fourth season as a SAYHA coach, and second year leading the SAYHA coaching staff. Thurston will lead coaching development and skills instruction at SAYHA.
Coach Brent Seidel returns for his third season as Director of Goaltending Development. Brent brings a wealth of coaching knowledge to our staff as he also works as the Manager of the Coaching Education Program at USA Hockey.
Kim Ferraro's eighteen-year background as a powerskating instructor for players from mites to the NHL rounds out our on-ice staff. Kim's resume includes coaching for the Spokane Chiefs, Kailer Yamamoto (Edmonton Oilers), Jack Finley, and Adam Beckman (Minnesota/Iowa Wild).
After serving as House Division Director and 8U coach during the 2022-23 season, Jason Greenwell was elected as the SAYHA Board of Directors' Vice President of Hockey Operations. Jason oversees the vision, direction, and operations of SAYHA's on ice programming.
Katie Sieck returns for her second full season with SAYHA as the Program Director and Association Registrar, overseeing registration, program development, and off-season programming. She also serves as SAYHA's representative to the PNAHA Board.
Upcoming 12U Rep Programming
Players will be pushed beyond their comfort zone each and every day of this 4-day training camp, preparing body and mind for the stresses of evaluations and the season through daily on-ice sessions and dryland workouts.
Challenging power skating and puck skills drills, individual skill work, battle drills, and small area games will put players' skills to the test. Evaluation situations and coaching feedback will prep skaters for the following week's Rep evaluations.
Register for the full session (best value) or single-day sessions.
A special goalie rate is available for the full program.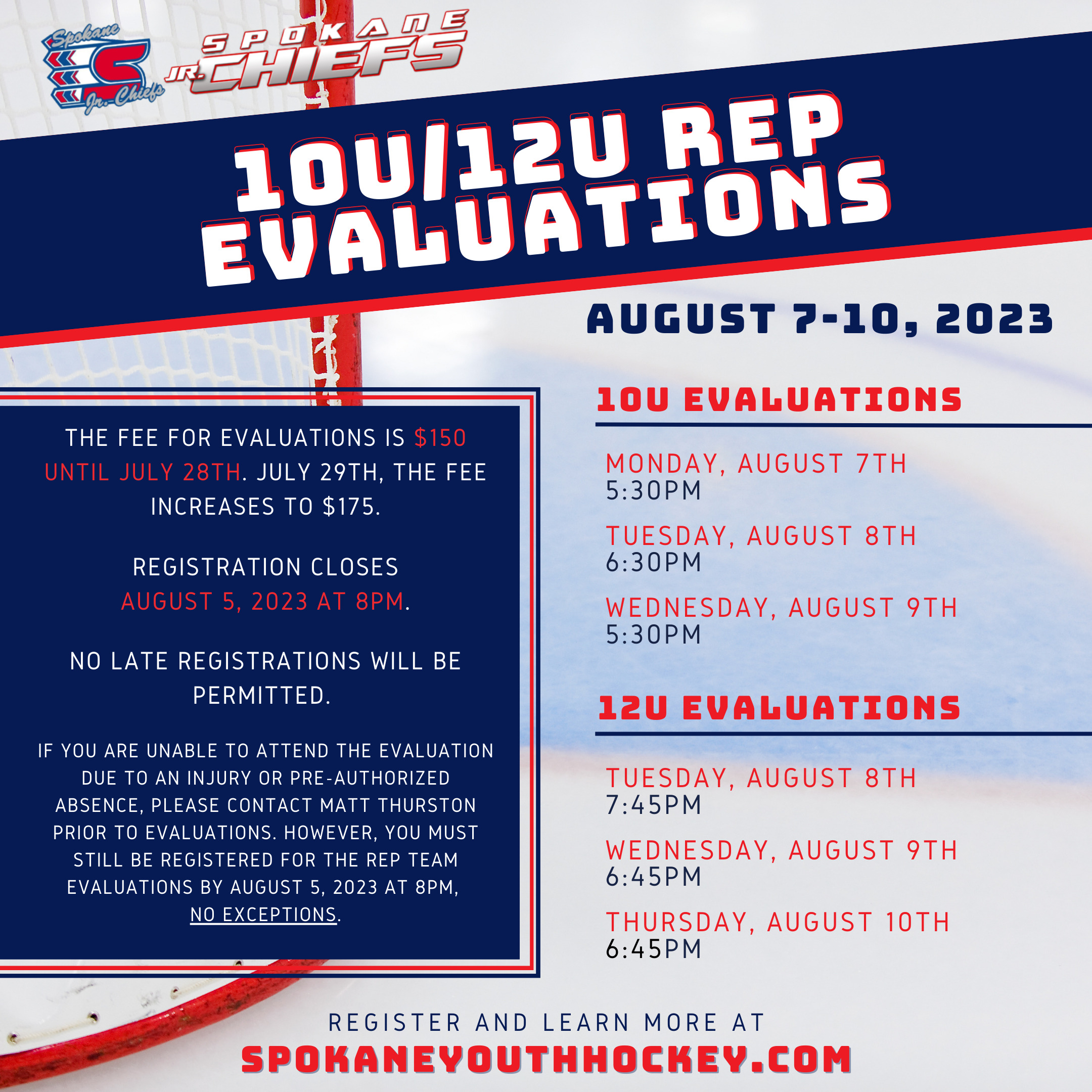 Register now to secure your spot at the early bird rate! The fee for Rep Evaluations is $150 until July 28th. July 29th, the fee increases to $175. Registration for Rep Evaluations closes on August 5th at 8 PM. No Late registrations will be permitted.
If you are unable to attend the evaluations due to an injury or pre-authorized absence, please contact Matt Thurston prior to evaluations. However, you must still be registered for the Rep Evaluation by August 5th at 8 PM. NO EXCEPTIONS.
Prior to registering for Rep Evaluations, players MUST register for a 2023-24 USA Hockey Membership Number.