With the exception of very few positions at Spokane Youth Hockey, SAYHA is a completely volunteer-run nonprofit organization. We rely on volunteer support at all levels: Board Members, coaches, team managers, locker room monitors, and more!
We appreciate your interest in volunteering with Spokane Youth Hockey. We ask that volunteers complete the following requirements:
USA Hockey Registration - Do this first!

Must be completed each year. This is free for volunteers: Register with USA Hockey

2023/24 USA Hockey numbers have a 4 as the fourth digit of your number: (example: 123456789XXSAY).

Safe Sport Training

Must be completed each year. This is free for volunteers: Complete Your Safe Sport Training

*Please note: If you complete your USAH registration and immediately try to enter that number into the above link, the two systems may not have had sufficient time to communicate/update. You may need to wait until the next business day before the update occurs. SAYHA does not control this process; this is a communication between USA Hockey and the US Center for SafeSport.

USA Hockey Background Check

In compliance with requirements from the United States Olympic & Paralympic Committee (USOPC), USA Hockey has implemented a national-level background screening policy using NCSI which is the only background check accepted by USA Hockey. 

A background screening is valid for 2 years and is reimbursed by SAYHA by sending your receipt to our Bookkeeper, Nicole (finance@spokanejrchiefs.com): Complete Your Background Screening

*Please note: If you receive the following message when trying to submit your background screen, a new check is not required this season: You are not eligible to submit a screen at this time. Please see www.usahockey.com/backgroundscreen for questions.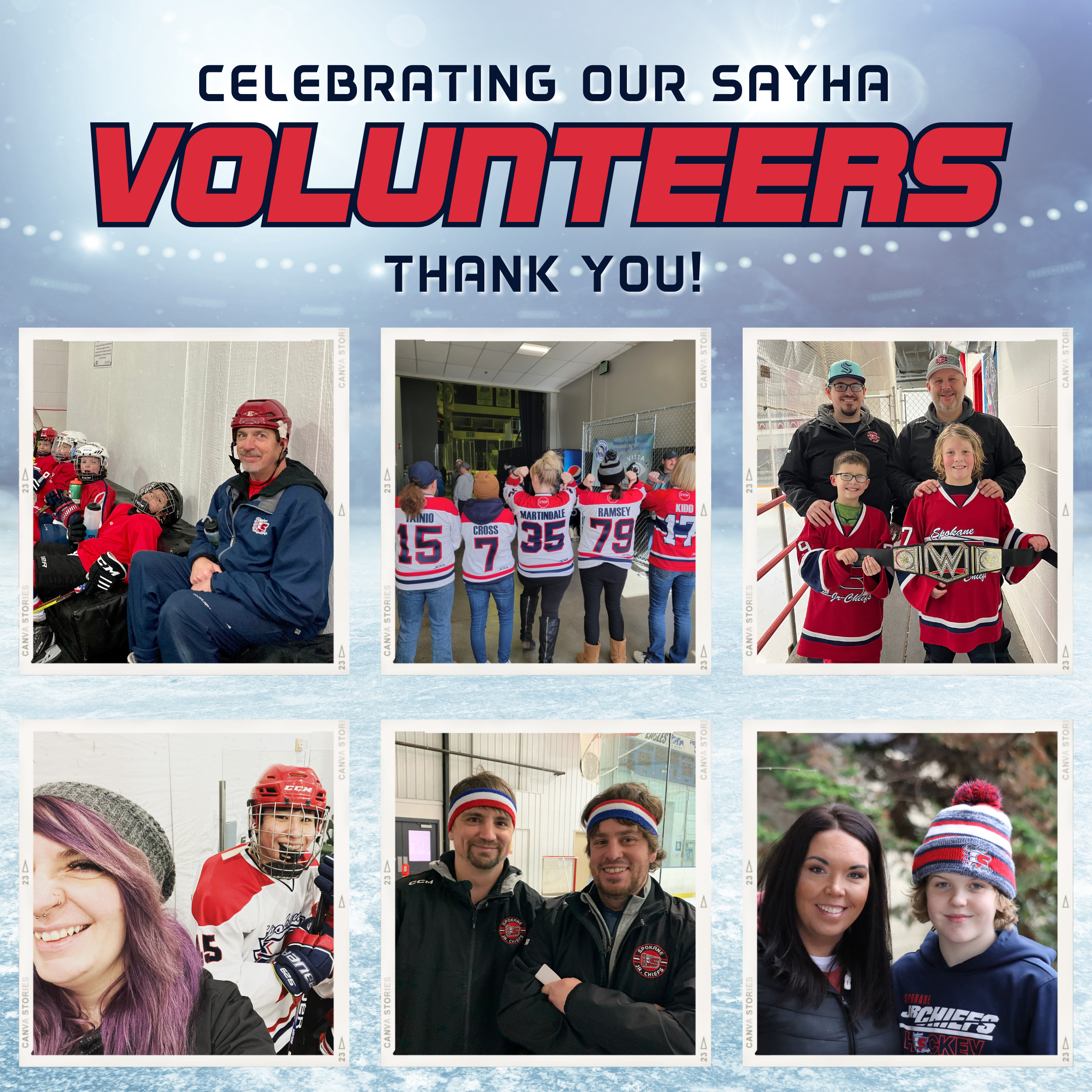 Once all requirements are completed, please send only your USA Hockey confirmation number to our SAYHA Registrar, Katie Sieck (katie@spokanejrchiefs.com). This confirmation number is found on your USA Hockey registration receipt. Confirmation numbers are 9 digits and 5 letters (example: 123456789XXSAY).
Following verification of completion of all requirements, you will receive your Safe Sport volunteer badge which should be worn at all times when volunteering.