Now through October 27th, our Spokane Jr. Chiefs will be selling holiday wreaths and greenery to raise money to help pay their hockey bills this season! Produced by Sherwood Forest Farms, a sustainable, family-owned farm right here in Washington State, these amazing, high-quality wreaths/greenery pieces last for months.
Visit the website below to purchase your beautiful holiday décor. Local Delivery items will be delivered to your home by your Jr. Chief around Thanksgiving. There are also Direct Delivery options for family and friends outside of the area. Wreaths and greenery make great corporate gifts!

SUPPORT THE PLAYERS
On the checkout page, you'll find a dropdown with our players' names. For each sale they make, a percentage of the money goes directly back to the player to help with season costs!
Be sure to choose your friendly neighborhood Jr. Chief to earn credit toward their season. Orders without a credited seller will support SAYHA, a 501(c)3 nonprofit.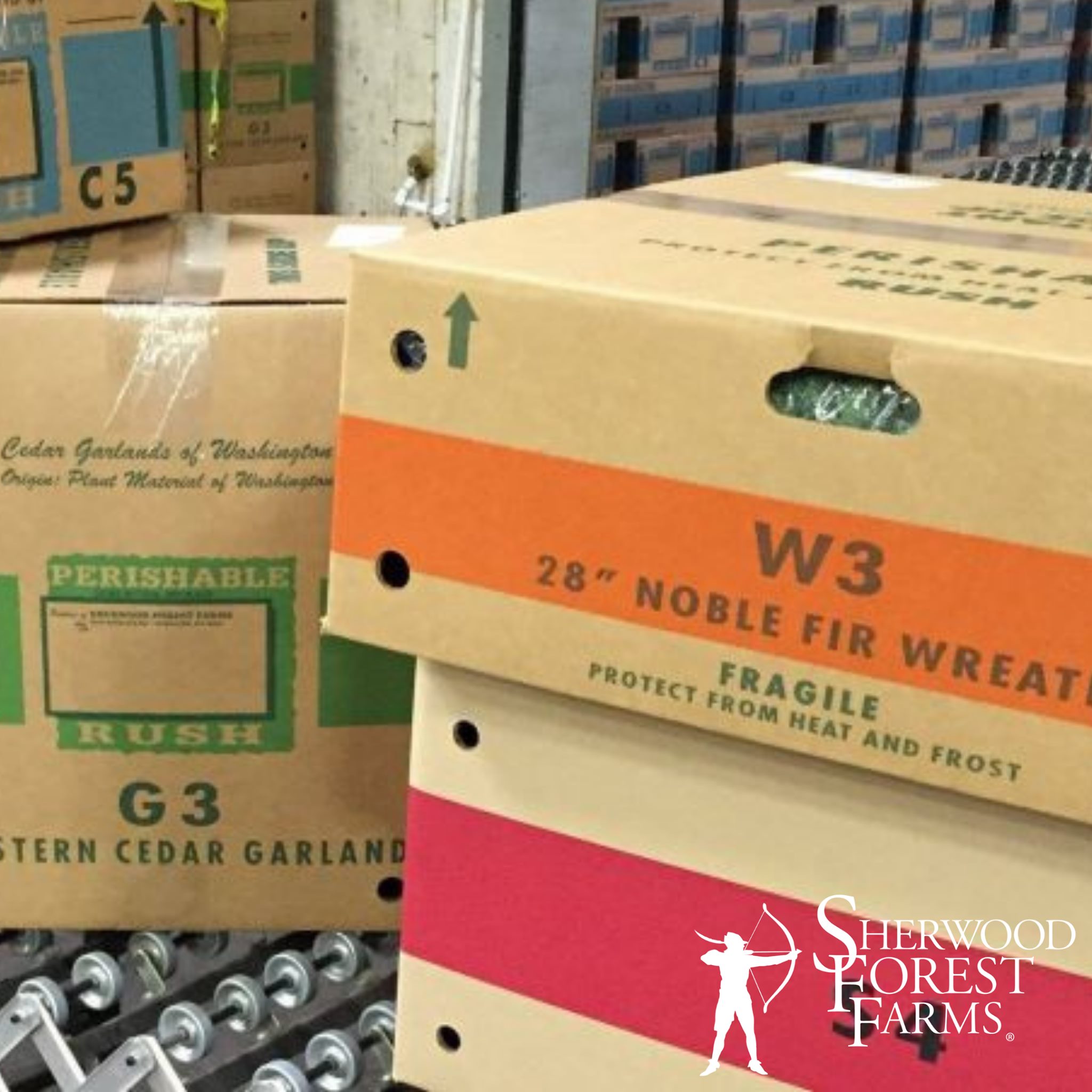 Selling during this time ensures that our group has enough time to run our fundraiser before orders are due around the end of October. This gives Sherwood Forest Farms enough time to collect orders and produce fresh wreaths and evergreens in advance of the holiday season.
Your purchase benefits Spokane Youth Hockey and our Jr. Chiefs players! Our players are raising money to help pay their hockey bills this season, and with each purchase, they earn a credit back. You get a fresh quality holiday evergreen AND you get to spend your money on a good cause.
Our sales run through October 27th. Should you want to place another order after the end of the sale, feel free to contact Elisha and Sena and we will see what we can do. We may have a few leftover items or be able to place an additional order with the company.
Please work with your seller!
Some sellers will accept payment directly by cash, check, PayPal/Venmo, and write one large check for their order to SAYHA at the end of the sale, and others will collect checks made out to SAYHA.
Our group always collects at the time of sale during our fundraiser. This makes it easier for you when it comes time to distribute the items.
Our group will be receiving the fresh evergreens that are Group Delivery Items the week right before Thanksgiving. We will distribute the evergreens to you within 1-2 days of delivery. We'll be in touch to let you know of the delivery. The Direct Delivery Gift Items will go directly to recipients and arrive within the first two weeks after Thanksgiving.
Please contact our Wreath Sale Coordinators, Sena Herlevi and Elisha Caskey.
About the Wreaths & Evergreens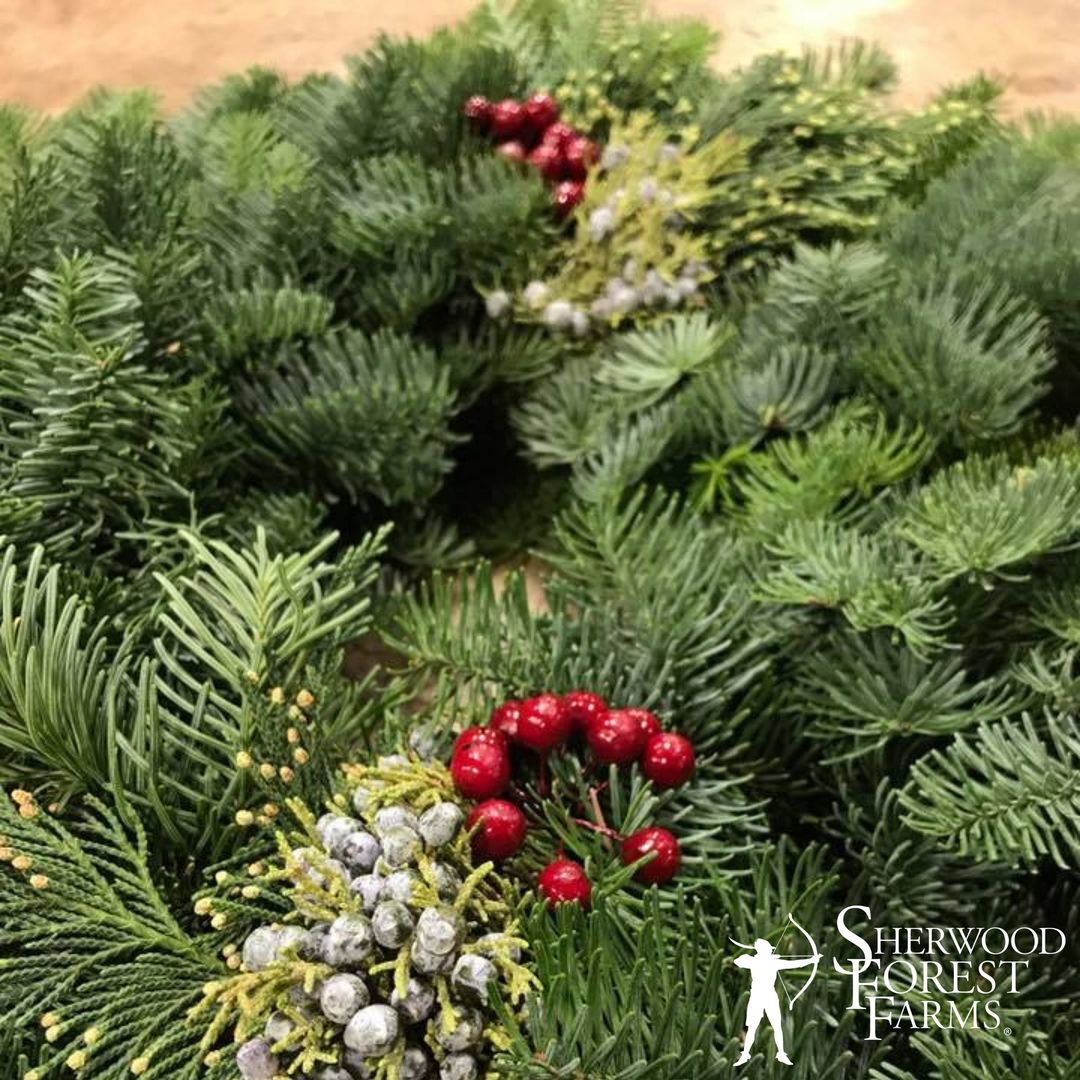 All the items are guaranteed to be fresh and last to Christmas.
Each item comes with its own care and handling instructions. We recommend you spritz your evergreens with water on a regular basis and also keep the items away from direct heat sources. If you have a glass or plastic screen door, be sure to hang your item on the outside of the screen door. If it hangs between your doors, it can generate heat in the sun and affect the longevity of your item.
Yes. Sherwood Forest Farms 100% guarantees all products for freshness. If your product is not fresh or damaged, please contact me or our group to remedy the problem. Our group will contact the company to replace the product or credit our group so we can credit you.
They are produced in the Northwest corner of Washington State. The raw materials are fresh Pacific Northwest evergreens, and they are harvested by trimming trees that are farmed for commercial use. The trimming keeps the trees and ecosystem healthy. Sherwood Forest Farms does not use old-growth trees, nor do they cut trees down.
Yes. The evergreens are harvested and assembled just before shipping.
Hello, SAYHA players and families,
Welcome to the beginning of a great season of Jr. Chiefs Hockey! We're Elisha Caskey and Sena Herlevi, and we are this year's SAYHA Holiday Evergreens Fundraiser Coordinators. Just a little background on us: We both have a player who has been in the SAYHA organization since Mites and earned a place on the 10U Rep teams this season. Elisha also has a 16-year-old who is playing hockey for the first time!
For the past four years, a friendly competition between our families has occurred to see who can raise the most money for our boys' hockey season. Last year, we both sold over 100 items and earned over $800 each! We are excited to be a resource for all players and their families on this fantastic fundraiser.
We are familiar with the expenses of hockey and the associated travel costs. To help offset these expenses, SAYHA holds the Sherwood Forest Farms Holiday Evergreens Fundraiser each season. This event directly helps offset the costs of the hockey season by giving a percentage of the money earned on each sale directly back to your players.
Please feel free to contact us if you have any questions. We also ask for your patience and understanding as we are working hard to make this fundraiser a success this hockey season.
Go Jr. Chiefs GO!!
Sincerely,
Sena Herlevi and Elisha Caskey