Through an agreement with our partners at the Spokane Chiefs, the Spokane Jr. Chiefs and SAYHA are given the right to wear the Chiefs logo each season. We wear the logo with pride, representing the values and traditions of the Spokane Jr. Chiefs, the Spokane Chiefs, and the Spokane community.
Spokane Youth Hockey partners with JOG Athletics for the production of our jerseys. As of the 2022-23 season, all new jerseys ordered by SAYHA members will be full-stitched tackle twill jerseys. We believe that the quality, look, and feel of our jerseys are unmatched in our region, and do well to represent the qualities and values of our Association.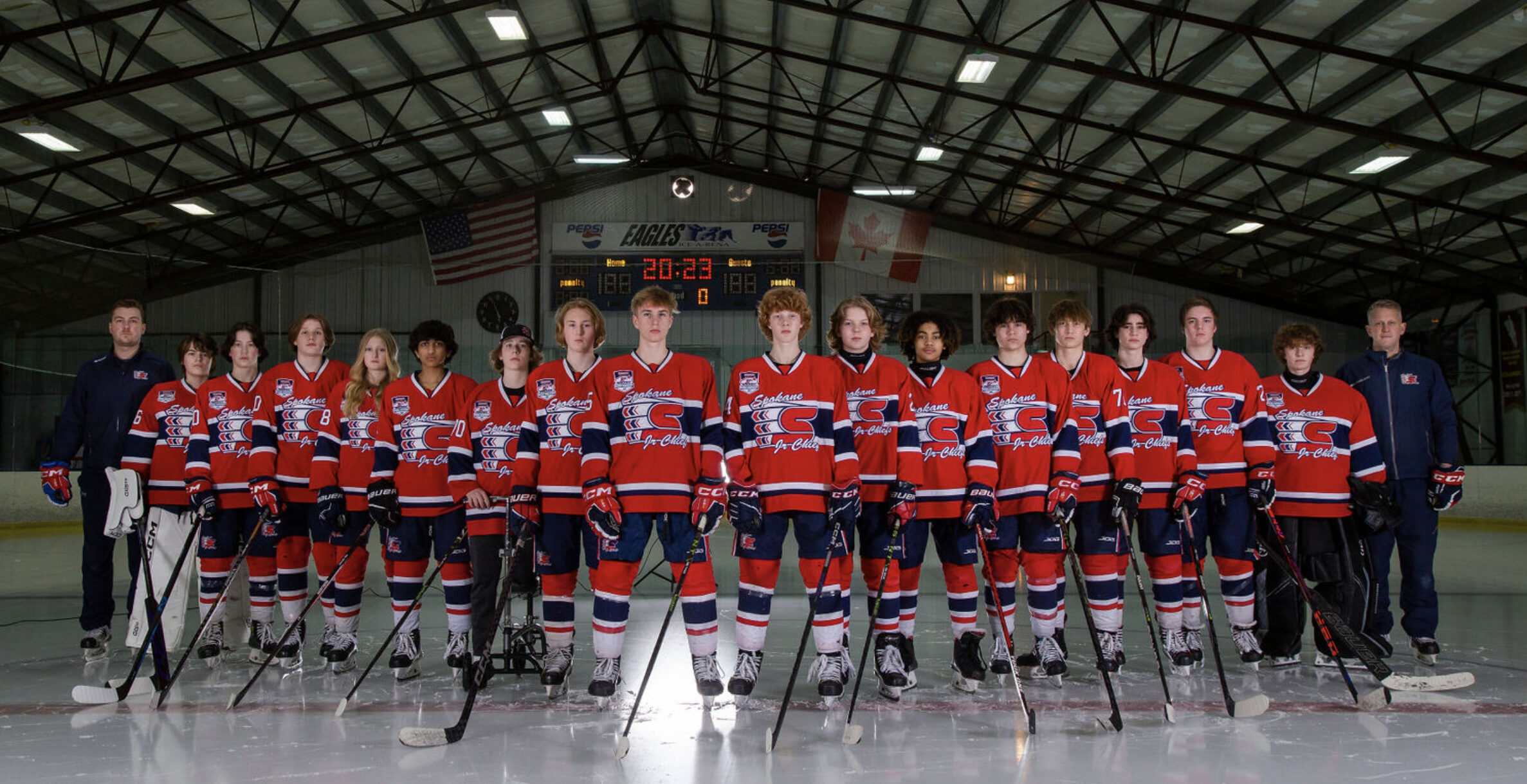 Spokane Youth Hockey player jersey numbers are renewed each season in accordance with the Spokane Youth Hockey Jersey Policy. Please review this policy prior to registration. If you are a returning player, your number has previously been assigned and any change requests must be received in writing and reviewed prior to the change being made.
If you are new to Spokane Youth Hockey, please review the policy and submit your jersey number request below.
It's never too late to change your washing and drying habits to ensure your jerseys look and feel their best for as long as possible. Check out the tips below from our jersey and gear vendor, JOG Athletics, to keep your jerseys and washable gear looking great!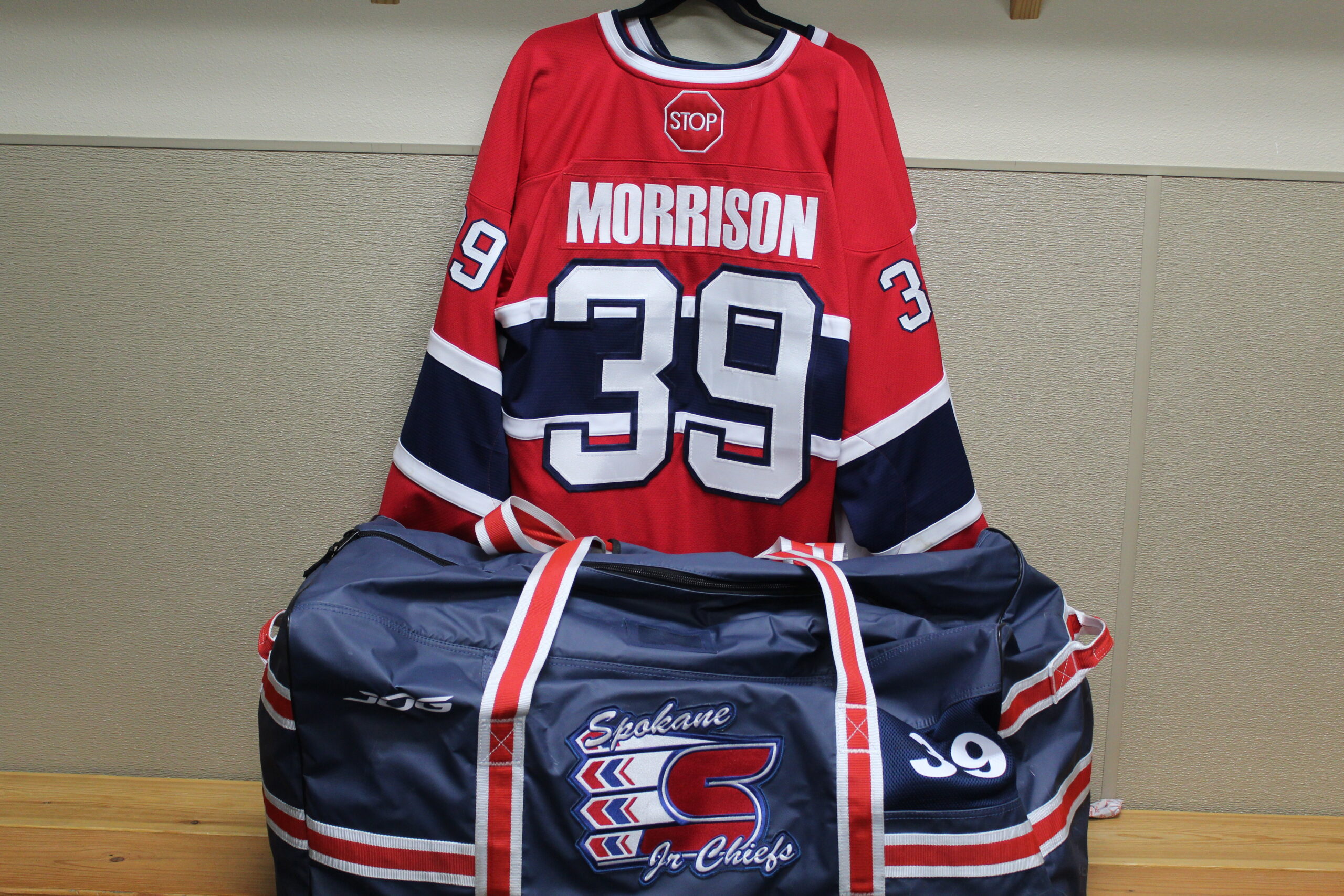 How to Wash

When it comes to washing the jerseys, there are a few important things to keep in mind.

Turn the jerseys inside out and wash them alone or with jerseys of the same material and color. This will help to keep the logos and numbers in better shape while also helping keep the colors looking sharp.
Run a pre-soak cycle. Pre-soaking the jerseys will help to remove the smell and any stains that have made their way onto the jerseys.
AVOID CHLORINE BLEACH! Chlorine bleach can cause damage to the colors in the jersey, often causing more harm than good. Instead, spot clean using an oxygen-based bleach and machine wash with color-safe detergents.
Use a gentle cycle and cold water. Using a heavy cycle and warm to hot water can damage logos, numbers, and colors in the jersey.

How to Dry

How you dry your jerseys is a very important step that can often be overlooked.

Hang dry. The absolute best method of drying is to hang dry, out of direct sunlight. By doing this, you avoid causing shrinking of the jerseys, color bleeding, and damage to the logos and numbers.
Although it is always recommended to hang dry your jerseys, we realize there may be situations when you need them game ready. If machine drying your jerseys, it is very important to use a low heat setting. High heat can damage the jerseys, causing them to lose that fresh look and shortening their lifespan.

How to Store

Protect your investment! Store your jerseys properly to help them stay clean and last longer.

Between games (and seasons), wash and dry jerseys, and hang or fold them to keep them looking neat. Folding the jerseys with the back numbers facing out prevents the numbers' twill from being creased, and also wraps the folds around the Jr. Chiefs front logo to prevent it from bending or warping.
Jerseys should be stored/transported in garment bags for the longevity of the jerseys. Jerseys kept in players' gear bags can get cut by skates, snagged by gear velcro, and can be damaged by the weight and shifting of gear.
SAYHA is in the process of building up a used gear supply. Please contact Program Director, Katie Sieck (katie@spokanejrchiefs.com) to see if we have any gently used gear that your player could utilize!
We are always accepting donations of used gear to help offset the cost of hockey for our members! Interested in helping us with a gear donation drive or hockey swap? Please reach out to Community Development Director Matt Laidlaw for opportunities.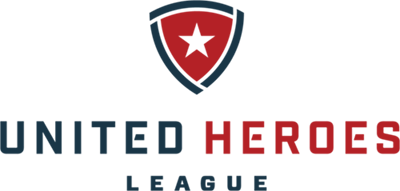 Supporting Military Families
If you are a military family, you can also request financial assistance for gear at United Heroes League, an organization that helps military families heal, build friendships and engagement in their communities through sports.
United Heroes League actively works to ensure that children of military service members are afforded every opportunity to participate in sports. They have provided over $20 MILLION worth of free sports equipment, game tickets, cash grants, sports camps, and special experiences to military families across the US & Canada.