At Spokane Youth Hockey, we take immense pride in our coaching staff, aligning ourselves with the principles set forth by USA Hockey's Coaching Education Program and Coaching Ethics. Our coaches, a dedicated group of parent and non-parent leaders, are committed to helping our athletes reach their potential and fostering their goals.
Recognizing the importance of continuous education, we prioritize the professional growth of our coaching staff, we encourage our coaches to take advantage of opportunities through USA Hockey, the US Ice Rinks Association, and other well-recognized professional organizations. By staying up-to-date with the latest techniques, strategies, and best practices, our coaches ensure they can deliver the highest quality training to our athletes.
With a focus on holistic development, our coaching staff goes beyond the X's and O's of the game. They prioritize the physical, mental, and emotional well-being of our athletes, creating an environment that fosters positive growth and personal development. Upholding the coaching ethics outlined by USA Hockey, our coaches are role models who promote fair play, respect, sportsmanship, and integrity both on and off the ice.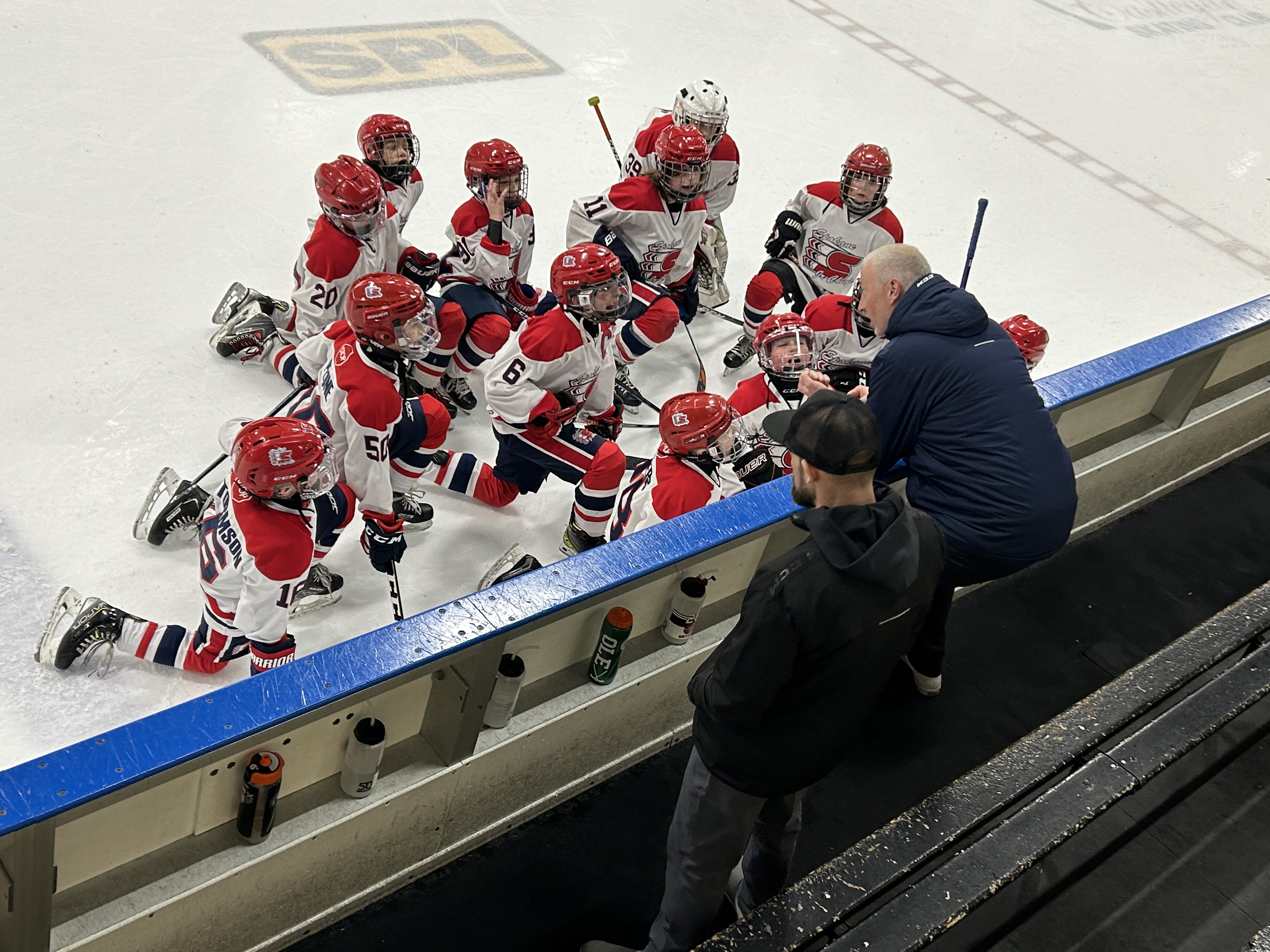 Embracing diversity and inclusivity, our coaching staff reflects the rich tapestry of our community. Our coaches represent a variety of experiences playing hockey, coaching youth sports, and working with young people. This diversity brings unique perspectives, experiences, and insights to our training programs, creating an enriching and welcoming environment for all athletes.
At Spokane Youth Hockey, we firmly believe that our coaching staff is the driving force behind the success of our athletes. Their unwavering dedication, expertise, and adherence to both SAYHA and USA Hockey's standards lay the foundation for the growth and achievement of our athletes. Together, we are committed to providing a supportive, safe, and challenging environment where our athletes can thrive, realizing their full potential both on and off the ice.
Coaching Director Information
COACHING REQUIREMENT CHECK LIST
USA Hockey and the Coaching Education Program require both certification and registration to be eligible to coach. Registration is done online on a yearly basis. Certification is also required. The following must be completed and submitted prior to being considered to coach one of our teams and or being added to an official roster. Completion of the items below are required of all that wish to coach in any capacity including, but not limited to Head Coach or Assistant Coach, or Bench Coach. Non-rostered On-Ice Volunteer are not required to complete Modules and the CEP program.
USA Hockey Registration
Must be completed each year. Must be completed before application is accepted - USA Hockey
Safe Sport Training
Must be completed every year.  Must be completed before application is accepted - Safe Sport Training
USA Hockey Background Check  
In compliance with requirements from the United States Olympic & Paralympic Committee (USOPC), USA Hockey has implemented a national level background screening policy using NCSI which is the only background check accepted by USA Hockey.  A background screening is valid for 2 years. Must be completed before application is accepted - Background Screening
Age Specific Module
Must have appropriate module for each division you coach - for both head and assistant coaching. Age Modules have changed for the 2021-2022 season to combined ages; 8 & Under, 12 & Under and 13 & Over. If a coach already has a 10U module and is coaching a 10U team they would not need to take the new combined module however if they are coaching a 12U team and do not have the 12U module then the new combined module would be required.  All coaches must have current CEP completed by 12/31 or they will be removed from all rosters as on January 1st. Must be completed before application is accepted - Age Specific Modules
USA Hockey CEP Level
Level 1, 2, 3 will be valid for one season; the Level 3 recerts have been removed

New coaches obtaining a Level 4 as of the 2021-22 season will be valid for three seasons; during that three seasons the coach needs to take 5 credits of continuing education to advance the expiration to the next three-year cycle.

Grandfathered Level 4 & 5 coaches; if the coach had their Level 4 or 5 prior to January 1, 2021 they are grandfathered into the system. If they coach a category Tier I or Tier II roster the expiration changed from 12/31/2099 to the three-year expiration and they are now on the continuing education path. If they coach house/rec or other levels, they will remain with the 12/31/2099 expiration. Once a grandfathered coach is on the continuing education path they will remain on that path.

Continuing Education courses will be provided by the Coaches Section; these could be courses, virtual or in-person, or they could be online videos or attending the Level 5 Clinic. Additional information on the credit classes will be coming.

The Registry/Admin will include information on the CEP Level as well as how many earned credits a coach has available. This will show in reports, in personnel and in roster views.  

A coach who is on continuing education path is required to earn 5 credits during the three-year cycle; if they earn more than 5 credits once they hit their expiration date all earned credits will go to zero and the expiration will move out three seasons. Extra credits will not carry over.

If a coach reaches the expiration date and does not have 5 credits they will be redlined on 1/1/YYYY and not eligible for the balance of the season. They then need to fulfill the credit requirement to be eligible next season and move the expiration date out three seasons.