Spokane jr Chiefs | Teams & Programs
House League hockey, sometimes called local or rec league hockey, is a recreational level of play. Most teams at this league level have 1-2 practices or games per week, making it easy to fit house league hockey into a hectic family schedule. Registration is typically inexpensive, and away games are rarely hosted more than a few hours' drive away. House league players are almost always given equal ice time regardless of skill or talent, and teams play in fewer tournaments throughout the season. House hockey also carries a lower overall cost and about 40 hours of hockey (in a normal season - October-March).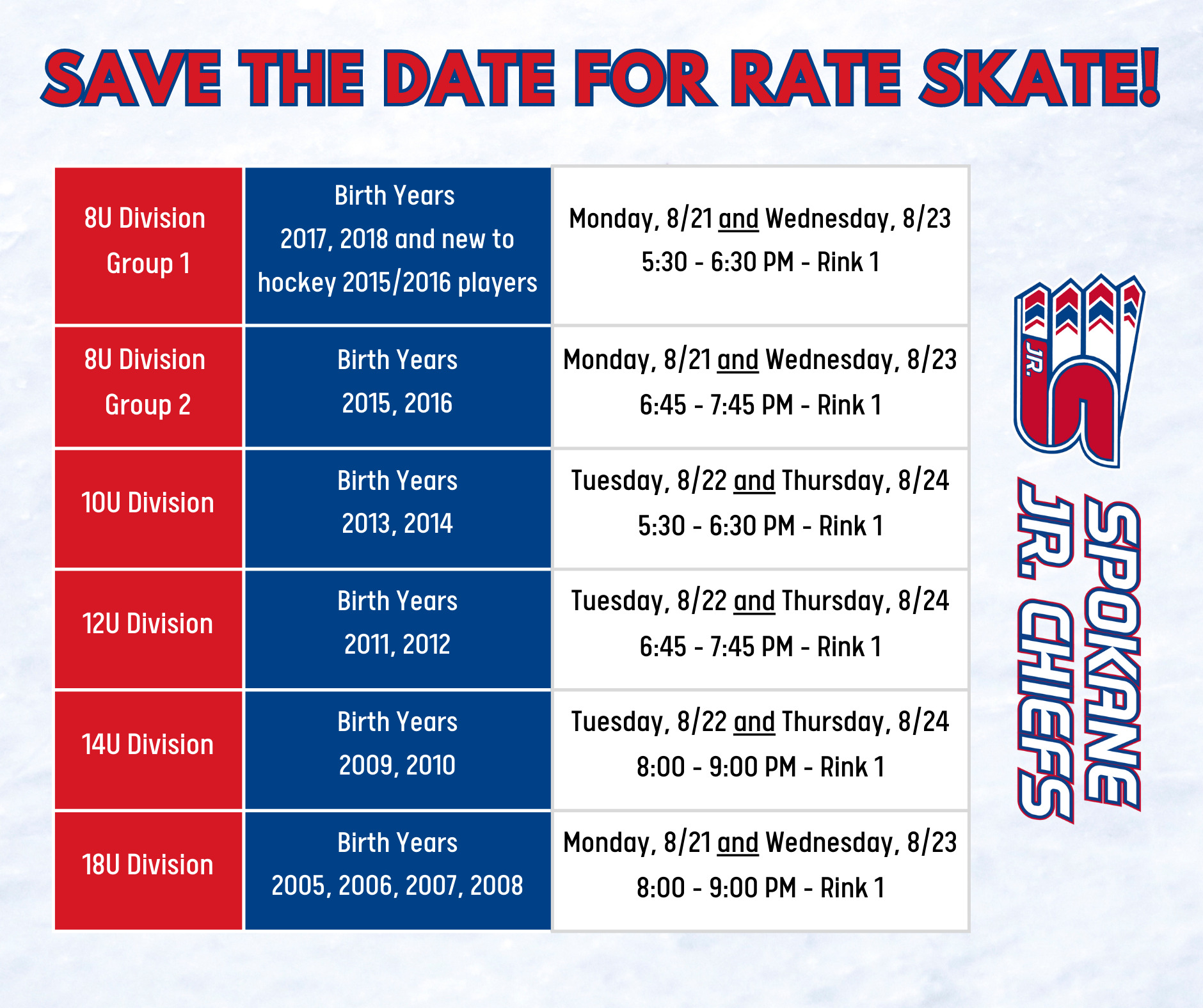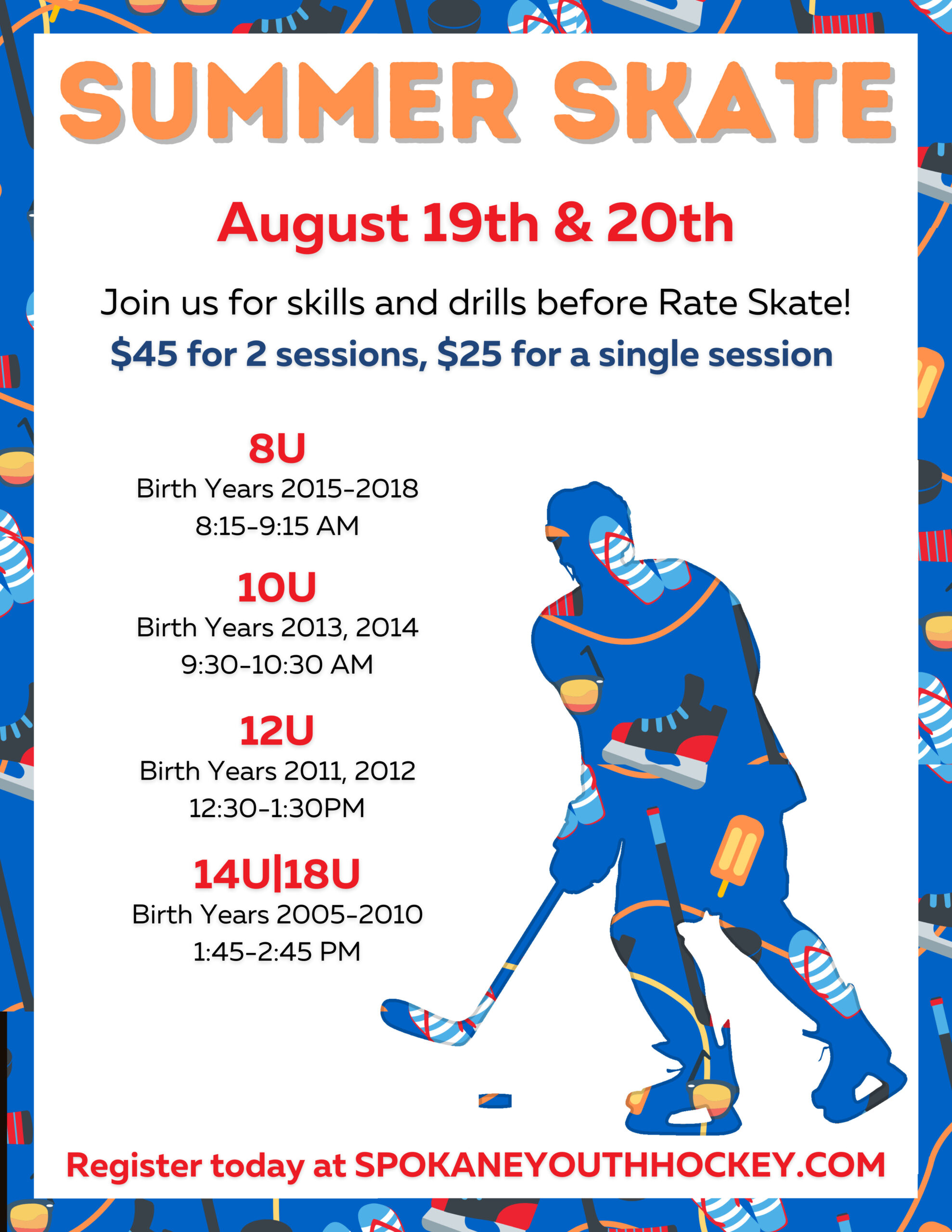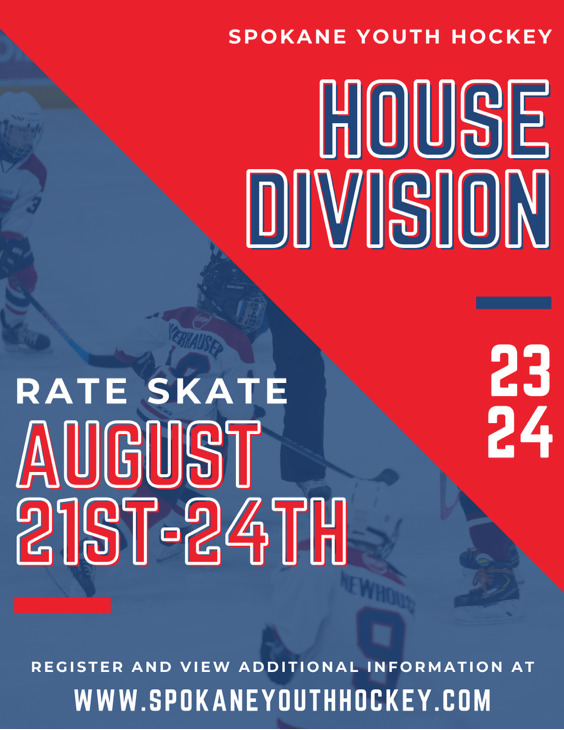 We are so excited to welcome our Spokane Jr. Chiefs players and their families back to hockey this year! Registration is now open for 2023/2024 House Division Season Programming.
See our 2023-24 House Division Programming Guide including our Rate Skate announcement! SAVE THE DATE for August 21-24, 2023 when we will form our teams for the upcoming season!
8U Academy and House Select for 10U, 12U, and 18U) are back at the House Division, and Summer Skate will be a great opportunity for our House Division players to polish up their skills before Rate Skate.
There are still months of other great SAYHA programs coming up -- check out the 10U/12U Skills Clinics, Robby Glantz Powerskating Camp, Goalie Clinics, and one of our favorites, 8U Fiesta! All of these great camps are linked below!
We're excited about the upcoming season at Spokane Youth Hockey! We have lots of great programming and development plans - and more - in the works! We're looking forward to seeing everyone back at the rink to enjoy a season of success, memories, hard work, (and fun!).
BEFORE YOU REGISTER for the season, register your player with USA Hockey!
Annual registration for your player's 2023-24 USA Hockey membership is open online at 
www.usahockey.com
. Once completed, make note of your player's confirmation number - you will need it to begin your season registration at Spokane Youth Hockey.
 Spokane Youth Hockey player jersey numbers are renewed each season in accordance with the Spokane Youth Hockey Jersey Policy. Please review this policy prior to registration. If you are a returning player, your number has previously been assigned and any change requests must be received in writing and reviewed prior to the change being made.
If you are new to Spokane Youth Hockey, please review the policy and submit your jersey number request below.