Spokane jr Chiefs | Teams & Programs
Skill Development

Fun, Skating, Passing, Tracking, Puck Handling, Knowledge

Character Development

Confidence, Integrity, Respect, Gratitude, Grit, Loyalty, Humility

Community Development

Teamwork, Inclusion, Goalie Family, Meaningful Participation
Beginning with the first week of Rep Division practices, all SAYHA-registered goaltenders and players interested in playing goalie are invited to SAYHA's Weekly Goaltending Clinic! Led by Brent Seidel and SAYHA's Goaltending Development team, the Weekly Goaltending Clinic will be held each week through the end of the House season. This program is offered at no cost to SAYHA-registered goaltenders and players interested in learning to play goalie.
The weekly date and time of the 23/24 Goalie Clinic and registration will be made available soon!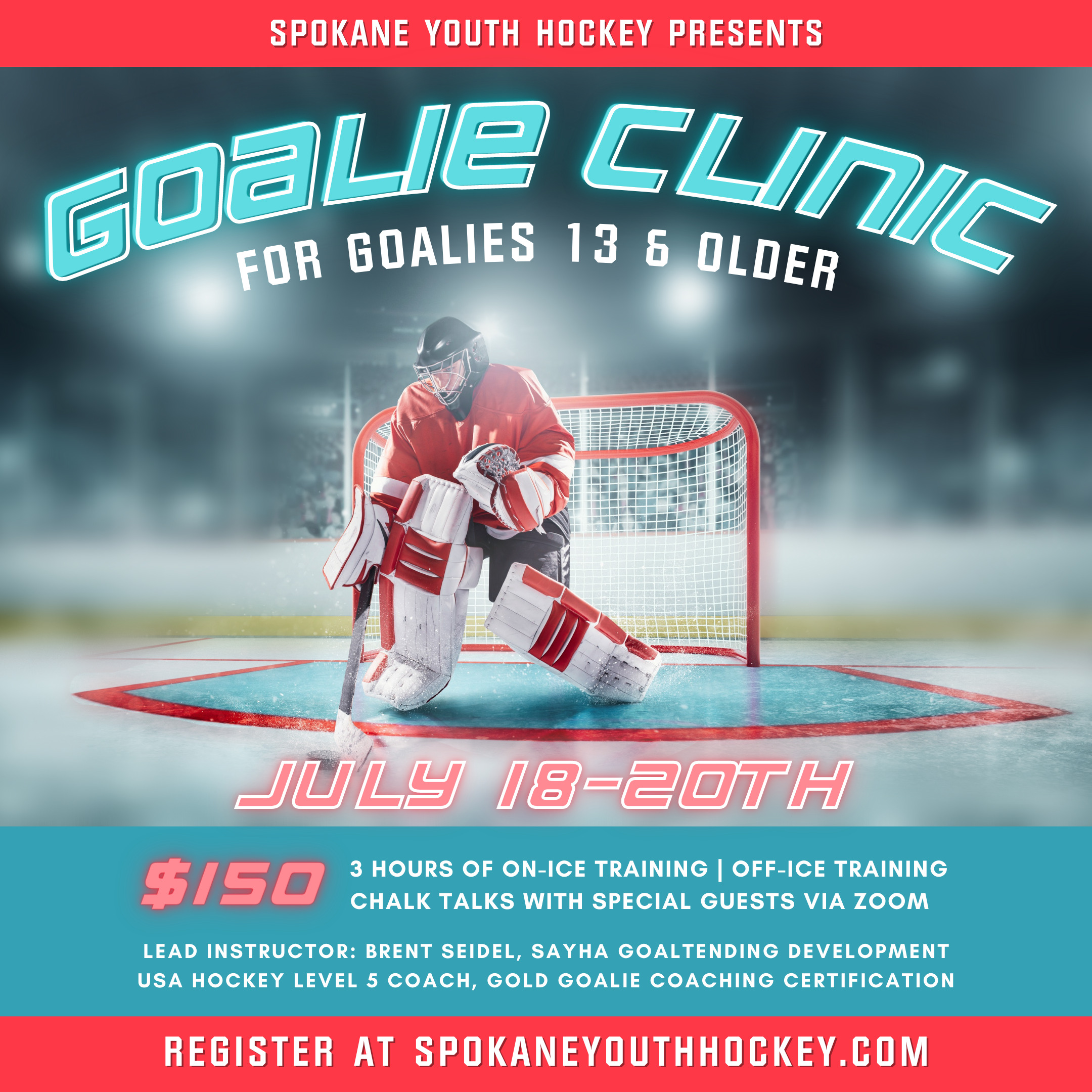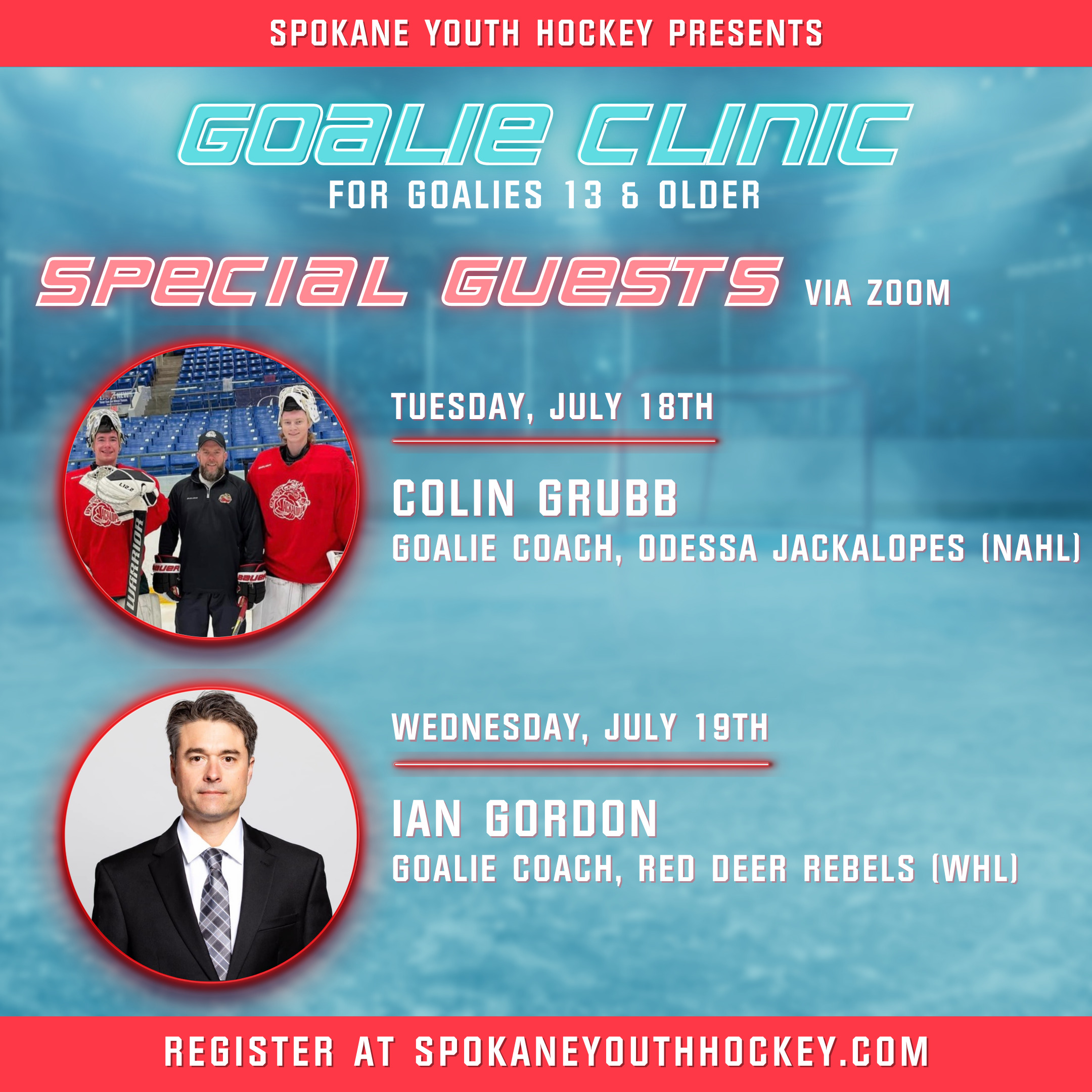 Goalies 13 and up! Join SAYHA Goaltending Development Instructor Brent Seidel on the ice this July for three days of goalie-specific training! Goalies ages 13 and up of all skill levels are welcome to attend and will be grouped by skill level. Each daily session will include an hour of ice time, an hour of off-ice training, and a chalk talk, all for goalies only!
GUEST SPEAKER ANNOUNCEMENT!
We are proud to welcome two talented guest speakers to this year's clinic:
Tuesday: Colin Grubb, Goalie Coach for the Odessa Jackalopes of the NAHL
Wednesday: Ian Gordon, Goalie Coach for the Red Deer Rebels of the WHL
Sign up for the full session (3 days - best value!) or for single-day sessions.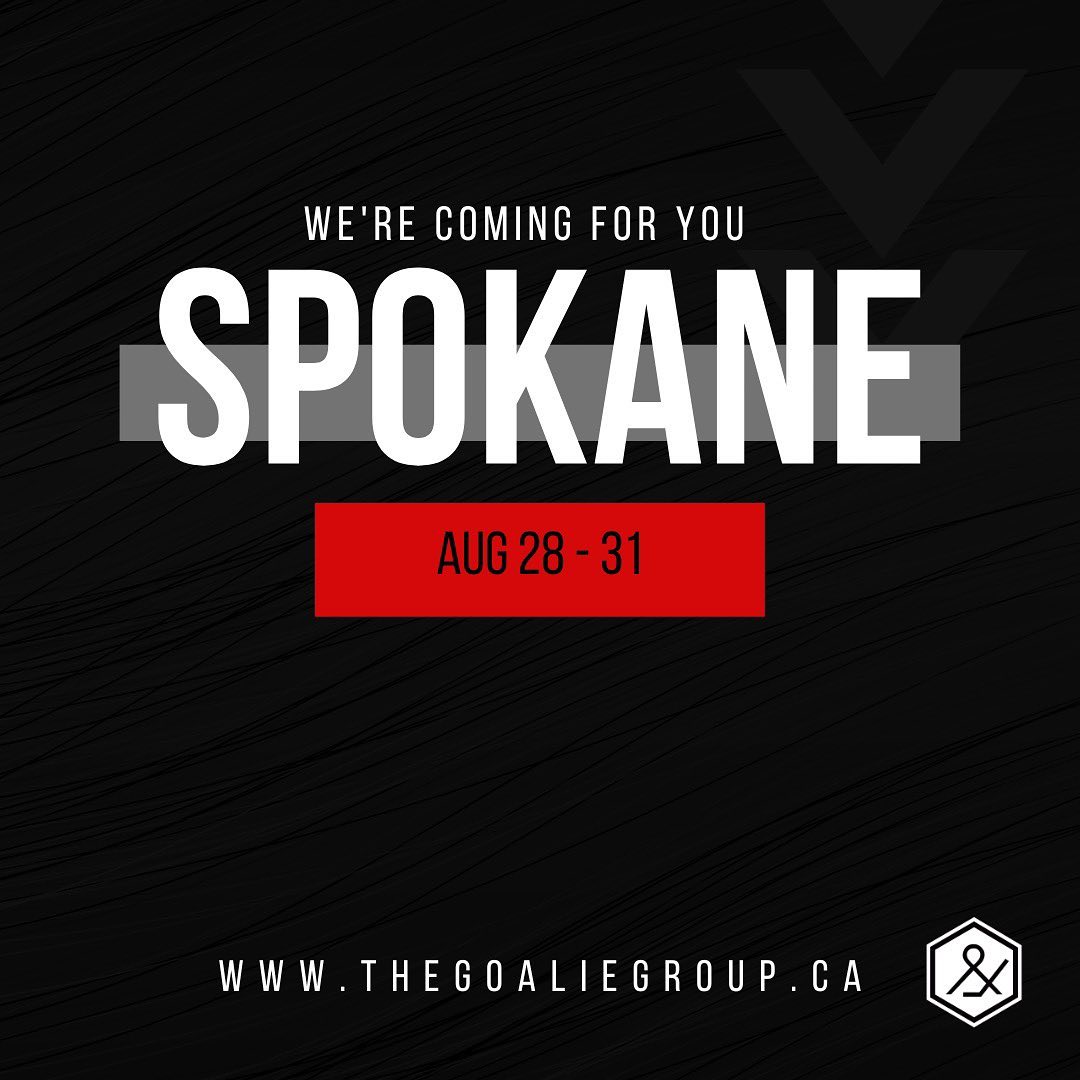 Spokane Chiefs Goalie Coach Lucas Gore and The Goalie Group are bringing their goaltending development camp to Eagles Ice Arena this summer!
The Goalie Group's development philosophy places a strong emphasis on certain foundational aspects and demands a focus on pro-habits that can otherwise be neglected. By focusing on each goaltender's strengths, and refining certain areas of their skill set, goaltenders can cultivate a well-rounded approach to the position and to the game of hockey.