14U/16U/18U Evaluations/ID Camp & Boot Camp Registration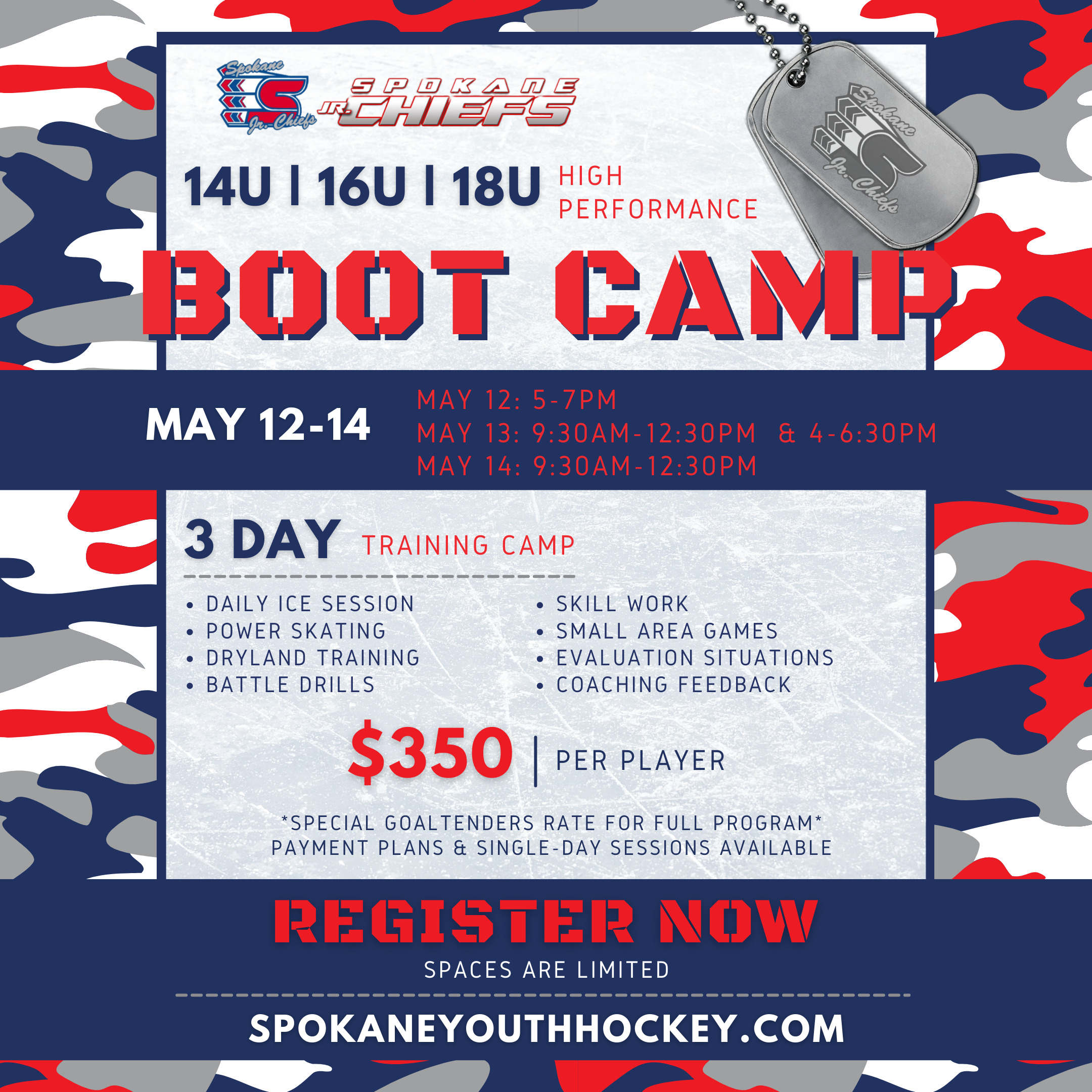 14U | 16U | 18U BOOT CAMP
Players will be pushed beyond their comfort zone each and every day of this 3-day training camp, preparing body and mind for the stresses of evaluations and the season through daily on-ice sessions and dryland workouts. Challenging power skating and puck skills drills, individual skill work, battle drills, and small area games. Evaluation situations and coaching feedback will prep skaters for the following weekend's Rep evaluations. A chalk talk and informational session are scheduled during the weekend.
Register for the full session (best value) or single-day sessions. Special goalie rate is available for the full program.
Schedule for the Weekend
Friday
5:00-6:00PM On Ice
6:30-7:30PM Dryland

Saturday
9:30-10:30AM Chalk Talk
11:30AM-12:30PM On Ice
--
4-5PM On Ice
5:30-6:30PM Info Session
Sunday
9:30-10:30AM Dryland
11:30AM-12:30PM On Ice
EVALUATIONS | ID CAMP
14U Team Evaluations and 16U/18U ID Camp will be held May 19th-21st! Register now to secure your spot at the early bird rate!
The fee for Evaluations/ID Camp is $150 until May 12th. May 13th, the fee increases to $175. Registration for Rep Evaluations closes on May 16th at 8 PM. No Late registrations will be permitted.
If you are unable to attend the evaluations due to an injury or pre-authorized absence, please contact Matt Thurston prior to evaluations/ID Camp. However, you must still be registered for the Rep Evaluation/ID Camp by May 16th at 8 PM. NO EXCEPTIONS.
Review the Rep Division Policies HERE.
**IMPORTANT NOTE** Prior to registering for Rep Evaluations/ID Camp, players MUST register for a 2023-24 USA Hockey Membership Number HERE.